Selena Gomez was spotted showcasing a sizzling look as she left a Pilates studio in Los Angeles on Saturday.
The 25-year-old singer showed some skin in a black Puma sports bra that criss-crossed in the back, paired with light gray sweatpants worn under Puma underwear, which peaked out above the waistband. Gomez is a spokesmodel for the athletic-wear brand.
This past summer, she underwent a kidney transplant due to her lupus. She announced the news in September. E! News learned at the time that Gomez was "working with multiple doctors and nutritionists to get her health back on track" and was "slowly" resuming her normal physical activities, which includes Pilates, yoga and working out with light weights.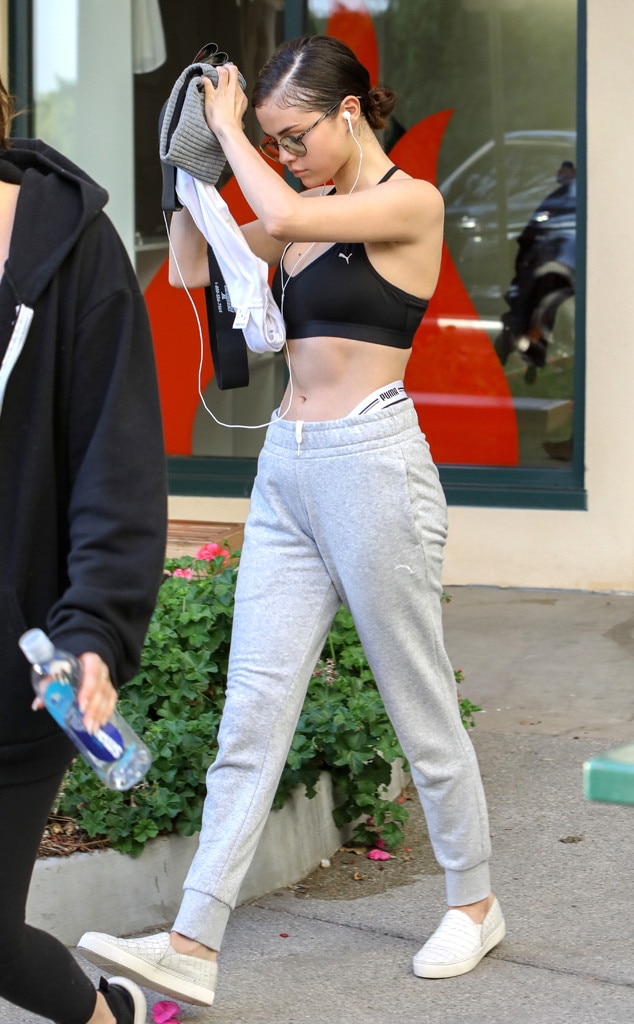 Gomez was not spotted with anyone else near the Pilates studio on Saturday. In recent weeks, Gomez has been photographed many times with ex Justin Bieber, which followed a recent breakup from The Weeknd.
Gomez and Bieber, who have not commented on the nature of their relationship, spent much of last weekend together, having dinner at a steakhouse—including after closing time, and attending the Hillsong Church Conference at the Microsoft Theater in Los Angeles.
A source told E! News last week that while they're not "official" or fully back together, "they are more together now than they were a year ago."
"Her family and friends just don't want Selena to be with the immature and foolish Justin they know," the source added. "He's trying to change and be a better guy. We'll see what happens…Justin is changing but it's a process. He's trying."